Over the past 10 years we have put our hearts and souls into this ministry. We have worked countless hours, held literally hundreds of meetings, teleconferences, webcasts, etc., ...mostly for free.

NOW we need your help!

If you have benefited and grown in any way from our ministry, this is the time to give back. Please, help us continue this ministry and fulfill our vision.
Goal: $75,000 ~ Money Raised: $18,911 ~ 25% of our goal! ~ Still Needed: $56,089
Please, Join Our Flowering Heart Email List
Receive our Newsletter & Special Announcements
We will NEVER share your private information & you can unsubscribe at any time.
NEW! Sunday, Sept. 25, 1:00-6:30 PM
or Online Anytime that is Convenient for You
Interfaith Ancestor Process
With Rev Dr Michael Milner & Rev Suzanne Champlin
Click Here for Details & Registration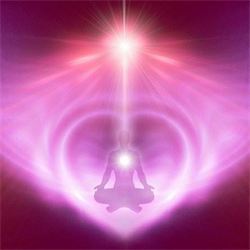 NEW PROCESS!
Online Anytime!
Flowering of the Heart Deepening
A Day of Grace, Awakening & Transformation
An afternoon of spiritual practices, guided meditations and deep processes,
one after another, to grace, enliven and deepen your spiritual journey to awakening and the flowering of your heart in Oneness with the Divine
For Details & Registration
Click Here
Two New Articles:
What is Taoism?
(aka Daoism)
My Taoist Journey
By Ven. Rev. Michael Milner
He TianDi Daoshi ( 合天地 Union of Heaven & Earth Way Teacher)
Hua Xīn Guan (花 心 觀 Flowering Heart Temple)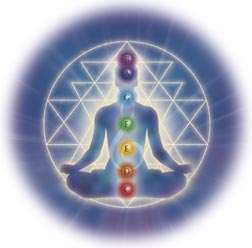 Experience "Shaktipat"
Kundalini & the Chakras
Turning-On & Tuning-Up the Engines of Transformation
Anywhere, Anytime Online
Flowering Heart Center, Clearwater, FL
For Details & Registration Click Here
CUTTING EDGE, LIFE CHANGING PROCESS
Take a Leap Into the Light! Reclaim Your God-Self!
Anywhere, Anytime Online
HEALING THE SHADOW
& OUR DISOWNED SELVES
For Details & Regsitration Click Here
Bask in the Bliss of an Awakened Open Heart!
Online Course - Take it Anytime Anywhere!
The Heart Path
Activation
A Way of Life & the Compassionate Road to Enlightenment
Rooted in Unconditional Love & the Flowering of the Heart
BONUS: Be Activated as a Flowering Heart Blessing Giver
Facilitated by Michael Milner & Suzanne Champlin
Click Here for Details and Registration
Online Course - Take it Anytime Anywhere!
The Power of Blessing
Transmission of Spiritual Energy & Consciousness
A Key to Awakening & Transformation In all Spiritual Traditions
During this course you will have the opportunity to become a Flowering Heart Blessing Giver & also receive the ability to activate others as Blessing Givers!
Click Here for Details, FAQ & Registration
Every Monday 9:00-10:00 PM ET


Flowering Heart Eye Blessing

Light Transmission

with Michael Milner & Suzanne Champlin

Healing, Awakening to the Divine Within, Flowering of the Heart
Open-Eye Light Transmission, Teaching, Q&A, Blessing by Intention

What is meant by "The Flowering of the Heart"?

Click Here for an Explanation
7:30-9:00 PM every Wednesday

FLOWERING HEART BLESSING

MEDITATION

& SATSANG

SATSANG = Gathering in community with others on the spiritual path

with Michael Milner & Suzanne Champlin

FLOWERING HEART CENTER

300 Feather Tree Drive, Clearwater

Why the changes? What is your new vision for Flowering Heart Center?

Experience Flowering Heart Blessing

Transfer of spiritual energy and consciousness for the

Flowering of the Heart & Awakening the Divine Within

Join a thriving virtual community uniting kindred spirits around the world

Help us

get our New Building - Contribute to the Building Project Fund
Click here to see more photos of our Center
FLOWERING HEART
Center for Integral Spiritual Growth* & Wholeness
A safe and gentle place where people come together...
...to be liberated from the chatter and interference of the mind,
...to get in touch with their hearts and allow them to blossom,
...to become whole in spirit, soul, body and relationships,
...to discover unconditional Love, Joy and Peace,
...to be Awakened into Unity within ourselves, with each other, with all of Creation and with the Divine Presence,
...to learn to Live fully, freely and in spontaneous harmony with all that exists,
...to contribute to the Healing and Awakening of the Collective of Humanity and of the Earth itself.
...to help people with the challenging personal & planetary shifts we are passing through as we move into a new Global Consciousness, recognizing that the most important help for us and our loved ones during the changes ahead will be our own Flowering Hearts!
"However awakened you are, has your heart flowered? Are you kind?
The outer world is a reflection of the inner world. To change the world, you must begin with yourself, with the flowering of the heart.
When we begin to accept ourselves exactly as we are, experiencing the full content of each moment without conflict or resistance & join together around the world with others whose hearts are flowering, the Light of Infinite Love will flood the Earth!" - Michael Milner

"A human being is a part of a whole, called by us universe, a part limited in time and space. He experiences himself, his thoughts and feelings as something separated from the rest... a kind of optical delusion of his consciousness. This delusion is a kind of prison for us, restricting us to our personal desires and to affection for a few persons nearest to us. Our task must be to free ourselves from this prison by widening our circle of compassion to embrace all living creatures and the whole of nature in its beauty." - Albert Einstein
Stay informed! Subscribe to
our Newsletter! Click Here
Unleash the Master within!
Spiritual Counseling
Awakened-Life Coaching
& Energy Transmissions
One-On-One Sessions
with Rev. Dr. Michael Milner, Ph.D.
Spiritual Counselor & Interfaith Minister
The possibilities for fulfillment are endless.
You can have it all: spiritual awakening, a happy, healthy, prosperous life, good relationships, connection with the divine and the joy of contributing to the greater good. There are solutions to all the challenges you face. Let me help you find them.
It's time to awaken & unleash the master within.
You are the one you have been waiting for! The source of creativity is within you. The outer world is a reflection of the inner world. We all need support and inspiration from others, wise people and things outside of ourselves. "No one is an island". But all the great teachers and experiences you have ultimately serve only to awaken and reflect to you your own inner divinity. It is time to awaken to your true power and potential! Let me help you do it.
For more than 40 years I have been helping people from diverse paths with the awakening process.
In addition to a doctorate in pastoral counseling, I have training in numerous spiritual traditions, ways of meditation, healing and energy work. Sessions are tailored for each individual's needs, including those with a more scientific and secular orientation.
Sometimes we just need a little one-on-one.
Are you ready? Let's get started!
Schedule a One-On-One Session with Michael by Phone, Video Skype or In-Person,
Calendar of Classes, Meetings & other
Events at Flowering Heart & throughout the Tampa Bay Area
Healing , Energy Balancing and Integration Sessions
with Rev. Suzanne Champlin
Unleash the Master within!

Spiritual Counseling, Awakened-Life Coaching

& Energetic Transmissions

One-On-One Sessions with

Rev. Dr. Michael Milner, Ph.D.
THE SERAPHIC ORDER OF THE FLOWERING HEART
An Interfaith Spiritual Order
For Details Click Here
Taoist Elixir Style (Dao Dan Pai)
TAOIST MEDITATION & QIGONG,
INTERNAL ALCHEMY (Neigong)
ENERGY HEALING (Neigong Qi Liao)
Contact us for private instruction or future dates
with Rev Dr Michael Milner
at FLOWERING HEART CENTER (For Info Click Here)
Click Here for the Schedule of Events at Flowering Heart Center
More classes, events & articles coming soon!
Keep Checking back!
Contact us:
Rev Dr Michael Milner, PhD
(727) 686-3912
Rev Suzanne Champlin
(727) 458-3208
Join Our
Flowering Heart Email List