Welcome to the Flowering Heart Family!


Pause to reflect and feel the inner peace that fills us anytime we connect with the Divine Source within us.

Our whole world begins to shift when we take a few moments every day to dip into the Peace and Harmony that comes from connection and oneness with all-that-is.

Blessings of Peace and Love,


Suzanne Champlin & Michael Milner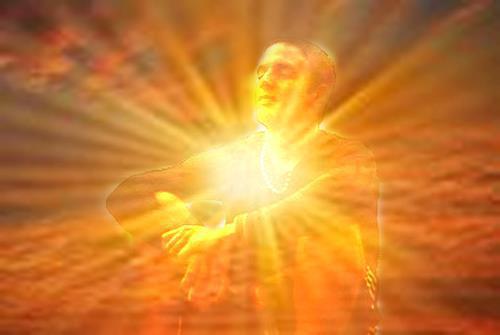 Anytime Online
Anchor Yourself in the Higher Consciousness for the Holiday Season, the New Year & What Lies Ahead!
Christ Consciousness
in the New Golden Age
With Rev Dr Michael Milner & Rev Suzanne Champlin
For Details & Registration Click Here
Holiday Gift & Fundraising Drive

Seasons Greetings to Our Flowering Heart Family & Friends!

Whatever our spiritual tradition is, this is a special time of year to celebrate with our family and friends, and to be grateful for all the Blessings of Grace that we enjoy. It is also a perfect time to express our gratitude by giving from our abundance to support charitable causes and those in need.

We at Flowering Heart International Holistic Spiritual Center depend on your generous support to continue our work helping people all over the world with their quest for spiritual growth & awakening, integral wholeness, discovering the Divine Within themselves & the flowering of their hearts with unconditional love & compassion. Uplifting the consciousness of humanity in this way is perhaps the most important work of our times.

THERE ARE 4 WAYS YOU CAN HELP Flowering Heart carry on our mission this holiday season:

1. MAKE A YEAR END TAX DEDUCTIBLE DONATION - Flowering Heart is an IRS certified 501(c)3 non-profit church organization. That means that your gifts & donations to Flowering Heart are tax-deductible (as well as being a great way to create good karma). You can use PayPal or any major credit or debit card (without needing a PayPal account). You could also set up automatic monthly donations, if you want to partner with us in a powerful way. We always send you special prayers & blessings when you send us a gift, and the seed you sow will be multiplied back to you many times over!
To make a donation: Click Here

OR send a check or Money Order made payable to:
"Flowering Heart"
300 Feather Tree Drive
Clearwater, FL 33765

2. USE AMAZON SMILE WHENEVER YOU SHOP ONLINE WITH AMAZON - We registered our 501c3 with Amazon Smile. If you use this link when shopping, Amazon Smile donates .5% to Flowering Heart. It doesn't cost you anything, and if we get a lot of people using it, it will help. Let others know about it too! Thank you! Go to https://smile.amazon.com/ch/59-2067261 and Amazon donates to Flowering Heart.

3. FLOWERING HEART GIFT CERTIFICATES - Do you or someone you know have enough "stuff" to dust, but need more spiritual expansion, emotional freedom, healing or clearing? Give the lasting gift of TRANSFORMATION his holiday season! Flowering Heart is offering gift certificates. You could gift a session of spiritual counseling with Michael or an energy balancing and clearing session with Suzanne.
Go to: http://floweringheart.org/Gift-Certificates.htm

4. ONLINE COURSES & WORKSHOPS - We have an amazing menu of online spiritual courses. You could gift one to yourself or to that special someone, for deeper meaning, clarity and connection in life! We especially recommend the Shadow Work courses, the Ascension Course, the Christ-Consciousness Workshop and the Interfaith Ancestor Process.
For the complete menu, go to: http://floweringheart.org/soul-food-menu.htm

Merry Christmas & Happy Holidays to you & your loved ones!
Love, Light & Blessings,

Michael & Suzanne
Rev. Dr. Michael Milner, Ph.D.
Rev. Suzanne Champlin
Co-Directors, Flowering Heart Center
Spiritual Teachers and Counselors
Interfaith Ministers
www.floweringheart.org
The Pathless Path is The New Paradigm
The Pathless Path is the New Paradigm, the True Path of Mastery! Our passion is to help people discover the inner strength, clarity & freedom to follow their own unique path, to take back their power & let go of excessive dependence on outer spiritual forms & teachers & structures. This frees us to follow our own heart & be led by our own inner Divinity, without unnecessary external interference from gurus, religions, spiritual organizations, hierarchies, doctrines & rules. In this way, we can be Sovereign, Sentient, Divine Beings, which is our birthright. This is the New Paradigm & the true path of mastery. All of our teachings, transmissions & processes have this goal in mind. From that place of personal empowerment & freedom, we can all make a much more valuable contribution to our spiritual communities & maintain healthy relationships with our spiritual teachers & mentors.
Join a thriving virtual community uniting kindred spirits around the world
Click here to see more photos of our Center
FLOWERING HEART
International Holistic Spiritual Center
A safe and gentle place where people come together...
...to be liberated from the chatter and interference of the mind,
...to get in touch with their hearts and allow them to blossom,
...to become whole in spirit, soul, body and relationships,
...to discover unconditional Love, Joy and Peace,
...to be Awakened into Unity within ourselves, with each other, with all of Creation
and with the Divine
Presence,
...to learn to Live fully, freely and in spontaneous harmony with all that exists,
...to contribute to the Healing and Awakening of the Collective of Humanity and of the Earth itself.
...to help people with the challenging personal & planetary shifts we are passing through as we move into a new Global Consciousness, recognizing that the most important help for us and our loved ones during the changes ahead will be our own Flowering Hearts!
"However awakened you are, has your heart flowered? Are you kind?

The outer world is a reflection of the inner world. To change the world, you must begin with yourself, with the the flowering of the heart.

When we begin to accept ourselves exactly as we are, experiencing the full content of each moment without conflict or resistance & join together around the world with others whose hearts are flowering, the Light of Infinite Love will flood the Earth!"
- Michael Milner


"A human being is a part of a whole, called by us universe, a part limited in time and space. He experiences himself, his thoughts and feelings as something separated from the rest... a kind of optical delusion of his consciousness. This delusion is a kind of prison for us, restricting us to our personal desires and to affection for a few persons nearest to us. Our task must be to free ourselves from this prison by widening our circle of compassion to embrace all living creatures and the whole of nature in its beauty."
- Albert Einstein
FREE Online

Flowering Heart Blessing Giver Initiation

(Hridaya Vikasa Deeksha)

36 minute online class where you will be initiated as a Flowering Heart Blessing Giver. Receive the ability to give powerful energy transfers for healing, awakening & the Flowering of the Heart & be able to activate others to do the same... at no cost!

One participant commented: "Wow, you are not kidding about the Flowering Heart initiation. I did it the other day and the energy that flows from me has grown exponentially! I love this wonderful energy. Thank you so much!!!" - RT, Largo. FL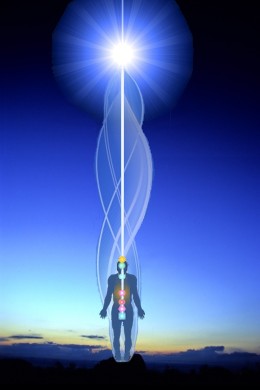 Anytime Online!
Raising Your State:
The Path of Ascension
Looking for a Spiritual Path with Heart?

The Flowering Heart Path

A Systematic, Step by Step Journey into the Heart

of Awakening, Transformation & God-Realization

Supported by Monthly 2 Hour Online Modules

To learn more about the Flowering Heart Path: Click Here

Module 1: Opening to the Presence

Available to take ANYTIME Online

For Details & Registration Click Here

Module 2 Clearing Your Inner World

The Outer World is a Reflection of the Inner World

Available to take ANYTIME Online

For Details & Registration Click Here

Module 3 Exploring Kundalini & the Chakras

Available to take ANYTIME Online

For Details & Registration Click Here

Module 4 Grace - Receiving the Gifts of Spirit

Available to take ANYTIME Online

For Details & Registration Click Here

Module 5 Embracing Your Shadow

ANYTIME Online

For Details & Registration Click Here

Module 6 The Flowering Heart Path:

The Pathless Path

A Journey into the Heart of Spiritual Awakening,

Transformation & God-Realization

Nov 12 2-5 PM or ANYTIME Online

For Details & Registration Click Here
Flowering Heart Soul Food
Menu of Online Courses
AVAILABLE NOW TO TAKE ANYTIME ANYWHERE
Stay Informed About Upcoming Events
Subscribe to Our Email Newsletter
You will receive our Newsletter & Special Announcements
We will NEVER share your private information & you can unsubscribe at any time.
Every Monday 9:00-10:00 PM ET - FREE!


Flowering Heart Eye Blessing

Light Transmission

with Michael Milner & Suzanne Champlin

Healing, Awakening to the Divine Within, Flowering of the Heart
Open-Eye Light Transmission, Q&A,

Energy Transfers

What is meant by "The Flowering of the Heart"?

Click Here for an Explanation
7:30-9:30 PM Blessing Circle every Wednesday
FLOWERING HEART BLESSING CIRCLE
MEDITATION
& SATSANG
SATSANG = Gathering in community with others on the spiritual path
with Michael Milner & Suzanne Champlin
FLOWERING HEART CENTER
300 Feather Tree Drive, Clearwater
Experience Flowering Heart Blessing - What Is It?
Transfer of spiritual energy and consciousness for
Healing,
Awakening, the Flowering of the Heart & Unity with the Divine Within
Over the past 10 years we have put our hearts and souls into this ministry. We have worked countless hours, held literally hundreds of meetings, teleconferences, webcasts, etc., ...mostly for free.

NOW we need your help!

If you have benefited and grown in any way from our ministry, this is the time to give back. Please, help us continue this ministry and fulfill our vision.
Healing, Energy Balancing and Integration Sessions
with Rev. Suzanne Champlin
Unleash the Master within!

Spiritual Counseling

& Energetic Transmissions

One-On-One Sessions with

Rev. Dr. Michael Milner, Ph.D.
THE SERAPHIC ORDER OF THE FLOWERING HEART
An Interfaith Spiritual Order
For Details Click Here
Taoist Elixir Style (Dao Dan Pai)
TAOIST MEDITATION & QIGONG,
INTERNAL ALCHEMY (Neigong)
ENERGY HEALING (Neigong Qi Liao)
Contact us for private instruction or future dates
with Rev Dr Michael Milner
at FLOWERING HEART CENTER (For Info Click Here)
Explore our new

Meditation Section

for instructions in several very effective

forms of meditation! Click Here

Contact us:
Rev Dr Michael Milner, PhD
(727) 686-3912
Rev Suzanne Champlin
(727) 458-3208
Follow us on Twitter