Anytime Online
Raising Your State:
The Path of Ascension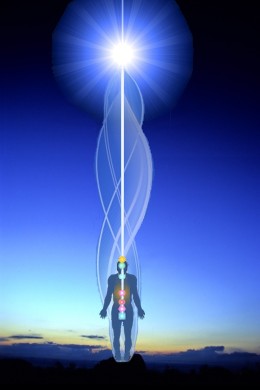 Ascension is about humans clearing, healing and evolving into a higher life form, rising to a higher vibrational level, spiritually, energetically, mentally, emotionally, physically and socially, a process which results in radical metamorphosis of our Being on every level, including ultimately the transformation of our physical bodies into spiritual bodies of pure light.
Activating the process of Ascension is not an accident; it requires conscious choice, consistent dedication to the work, a warrior's spirit and the willingness to embrace the rollercoaster of change on all dimensions of our Being, and it is well worth it!
Angels, Light Beings, Ascended Masters and the Divine Itself are present to assist us, flooding this plane with Grace, guidance, wisdom, information, and spiritual technologies to assist us on our journey of ascension. It is up to each one of us to embrace the gifts they offer. Let's accept their invitation!
Join us for a life-changing half-day process to learn and explore the path, the terrain, the symptoms and the tools of Ascension. You will never be the same!
Divine Energy Transmissions, Flowering Heart Blessings, Teachings,
Guided Meditations, Breathing Exercises, Visualization,
Mantra Chanting, Celebration & Dance
TIME: Anytime Online
LOCATION: Anywhere Online
All Participants will receive the link to watch the course online anytime that is convenient and to watch it over again as many times as they want.
COST: $49
Register in advance at: https://path-of-ascension.eventbrite.com
IN THE MEANTIME, be sure to take the FREE Blessing Giver Initiation Course