Online Anytime!
Flowering of the Heart Deepening
A Day of Grace, Awakening
& Transformation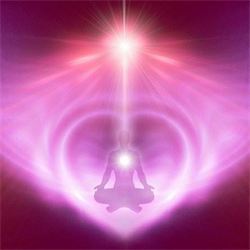 Facilitated by Rev. Dr. Michael Milner & Rev. Suzanne Champlin
An afternoon of spiritual practices, guided meditations and deep processes, one after another, to grace, enliven and deepen your spiritual journey to awakening and the flowering of your heart in Oneness with the Divine.
YOUR JOURNEY WILL INCLUDE:
Breath Awareness, Invoke the Presence & Set an Intention for the Day
Chakra Dhyana (Chakra Meditation)
Parvathi Padma Dhyana (Golden Nectar Meditation)
Ananda Mandala (Circle of Bliss)
Hands-on Flowering Heart Blessings (Divine Energy Transfers)
Shavasana (Lying Down, Dissolving in the Presence)
Healing of Relationships (With our Parents, the Divine & Others)
Meditation to Experience Self Realization & Awaken to the Divine Within
Forgiveness Prayer for Ourselves, for our Ancestors and for the World
Send Intent Blessings to our Family, Friends, City, Nation & World
Compassionate Exchange with All Sentient Beings
MORE Hands-on Blessings
Eye Blessing Light Transmission
Sharing, Q&A, Dancing & Refreshments
JOIN US!